A woman, Mrs Adaugo Promise Ejiofor has been threatened by her husband's gay lover that he would send her out of the house if she tries getting in between him and her husband.
The gay lover of her husband who has been dating Mrs Adaugo's husband for the past two years made this threat after Mrs Adaugo threatened to expose the man's homosexual acts with her husband.
According to Mr Adaugo gay lover, he was the one who told him to marry Mrs Adaugo after he has rejected many ladies for him, whom he believed would affect their relationship.
Read their conversation below;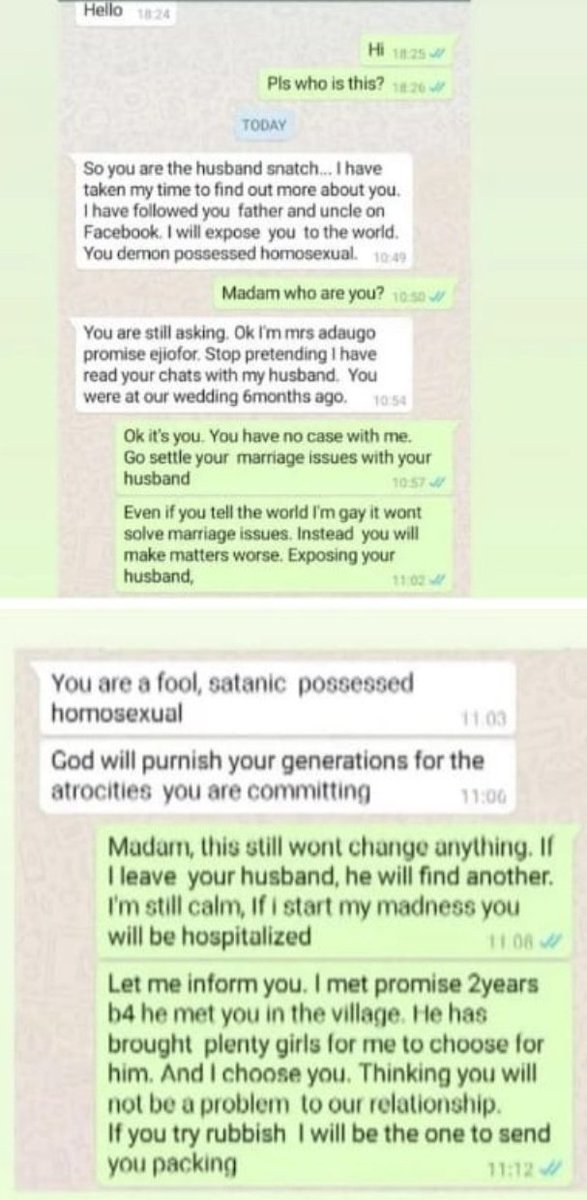 Source: akpraise